Gradually, technology is changing the way we see world. It is said that Ignorance is bliss but as more and more people are catching on to this technological craze,and reaping huge benefits,ignorance might not be so blissful here if you're not caught up. The health sector is not left out of this growing trend and as such, numerous changes have been made to enable this broad sector adapt to the changing needs of society to ultimately benefit its stakeholders. Through these adaptations, there's been a decline in preventable deaths and generally greater efficiency in the running of operations in healthcare facilities worldwide. Although some countries and establishments are way more ahead than others, the presence of technology is heavily felt in this sector. A further look into these changes led us to the detailed post.
A fundamental change seen worldwide is the digitization of health records. The introduction of electronic health records (EHRs)is a huge evolution in the medical field, and one that can facilitate countless advances in medical diagnostics and treatment. Previously , hospitals had disparate information systems that were clumsy in their ability to share and transfer patient records. With the advent of EHRs, many systems have been connected, allowing for faster information transfers and more integrated and efficient care. Dusty and bulky paper files are slowly giving way to streamlined digital records that are securely uploaded to the cloud and made accessible remotely to patients and healthcare professionals. This digitization has the potential to streamline processes, improve patient outcomes, and reduce costs as well as aid in the delivery of healthcare to remote or inaccessible locations. We as a software company have contributed to this in the creation of Yarysa , an electronic medical record system for health facilities , which is now being used in over 20 health facilities in Ghana, Sierra Leone, Togo and Benin.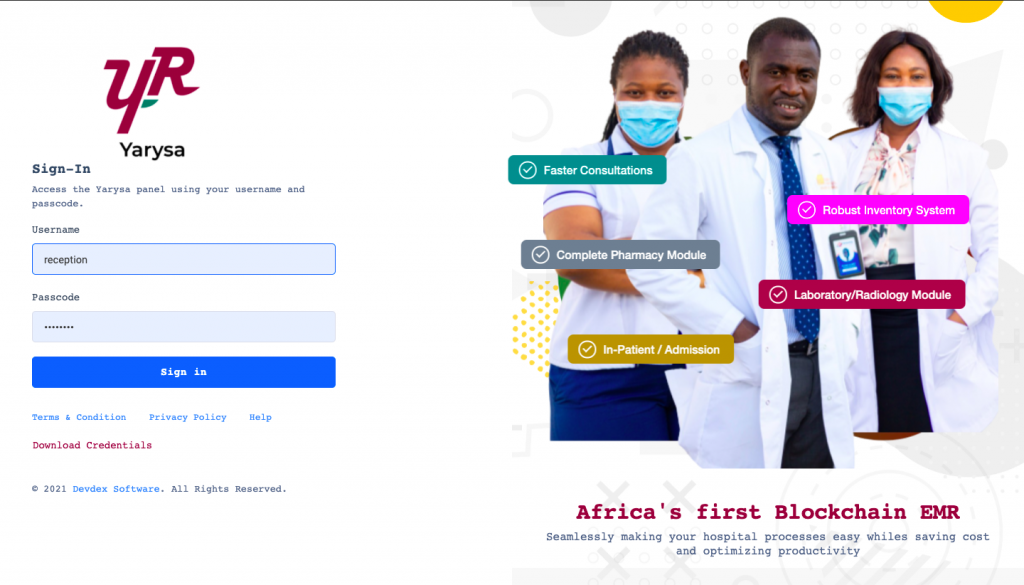 The future in health is exciting with Telemedicine which has made it possible for patients to use mobile devices to receive home care and support using various applications and video telephony. In telemedicine, the store-and-forward feature helps transmit biosignals, medical images, and other data to a specialist to facilitate asynchronous consultations (which don't require both parties to remain present or online at the same time). This can significantly reduce waiting time for patients; speeding up treatment delivery processes. Devdex Software has contributed to this by being involved in the creation of Ghinger,a mobile health company that provides a platform for patient to have access to instant healthcare service.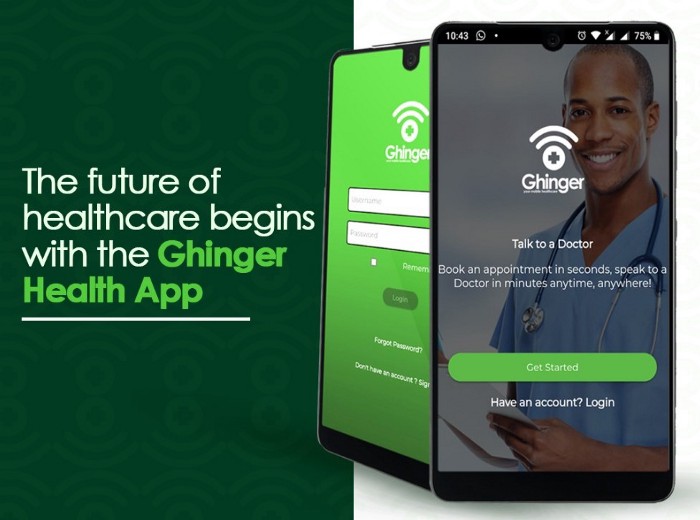 The future of Healthtech can also be seen in Artificial technology & augmented and virtual reality. Augmented reality uses existing reality and physical objects to trigger computer-generated enhancements over the top of reality, in real time. Essentially, AR is a technology that lays computer-generated images over a user's view of the real world. These images typically take shape as 3D models, videos and information.
Virtual reality is being used to train future surgeons and for actual surgeons to practice operations. Such software programmes are developed and provided by companies like Osso VR and ImmersiveTouch and are in active use with promising results. A recent Harvard Business Review study showed that VR-trained surgeons had a 230% boost in their overall performance compared to their traditionally-trained counterparts. The former was also faster and more accurate in performing surgical procedures.These lead to the general improvements in the healthcare delivery. Devdex Software has began research into this area to optimize resources to be part of these evolution.
Artificial intelligence (AI) makes it possible for machines to learn from experience, adjust to new inputs and perform human-like tasks. Most AI examples that you hear about today — from chess-playing computers to self-driving cars — rely heavily on deep learning and natural language processing. Using these technologies, computers can be trained to accomplish specific tasks by processing large amounts of data and recognizing patterns in the data.These computers do no have to work alone but can be used to complement the work of the healthcare workers in their tasks hence , enhancing the tasks .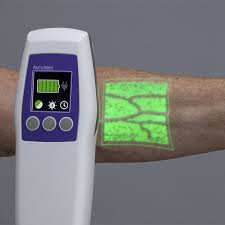 An example is AccuVein — a handheld device used by nurses and doctors to scan a patient's body to make veins visible. Such a tool can greatly improve accuracy when it comes to blood draws or IV insertions, minimizing the likelihood of having to stick the patient multiple times. AI algorithms are able to mine medical records; design treatment plans or create drugs way faster than any current actor on the healthcare palette including any medical professional.
3D-printing is another of these revolutions which is bringing wonders in all aspects of healthcare. We can now print biotissues, artificial limbs, pills, blood vessels and the list goes on and will likely keep on doing so. In November 2019, researchers at the Rensselaer Polytechnic Institute in Troy, New York, developed a method to 3D-print living skin along with blood vessels. This development proves crucial for skin grafts for burn victims. Also, helping patients in need are NGOs like Refugee Open Ware and Not Impossible which 3D-print prosthetic for refugees from war-torn areas. This will also extend to the pharmaceutical industry by printing various drugs. FDA-approved 3D-printed drugs have been a reality since 2015 and researchers are now working on 3D-printing polypills/combopills which will reduce the number of pills being taken by patients or even healthy persons as a preventive measure to diseases. These contain several layers of drugs so as to help patients reduce their pill burden and achieve various aims in the body.
The Use of technology in our daily lives has become more and more common.This is very essential in the survival of humankind and even,the world as we know it. We as a software company are contributing in our own way to make this happen by intensifying our research and development team and making a conscious effort we design the most efficient technology to revolutionize the health sector in Ghana and Internationally.